Winners at Drag Finals Gardermoen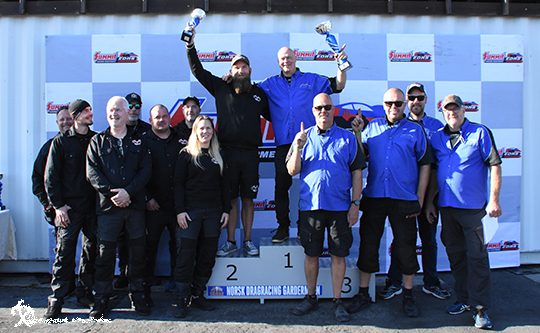 The 2022 drag racing season is over and this weekend there have been two final events in the Summit Racing EDRS Series, one at Gardermoen Raceway and another at Kauhava Raceway in Finland. Here is the winner from Norway.
It has been a nice racing weekend at Gardermoen. No major disruptions, just a drizzle on Saturday but that only caused a minor delay. To be mentioned, this was the last race for Top Doorslammer's team TeeCee Racing. They have decided to sell the car and end drag racing. To be contiued in that matters. Stefan "Totte" Carlsson ended his career by winning over Andreas Sjödin in the final and took home the victory in the Drag Finals 2022.
Congratulations to them and to all the other winners at Gardermoen.
The winners from Drag Finals Gardermoen:
Top Doorslammer: Runner Up-Andreas Sjödin/Winner-Stefan Carlsson
Pro Street: Runner Up-Tommy Abrahamsson/Winner-Birgitta Lindström
Super Pro ET: Runner Up-Mikael Granslåen Rolstad/Winner-Janne R Klungland
Pro ET: Runner Up-Alice Hauge/Winner-Kristoffer August Nordin
Super Comp: Runner Up-Tina Olsen Frog/Winner-Mats Arntzen Wanvik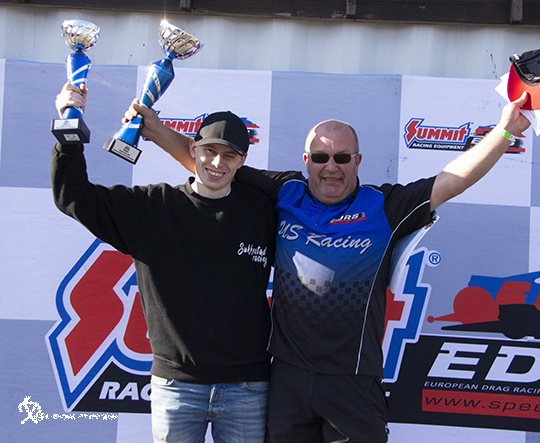 Super Gas: Runner Up-Robby Sukkestad/Winner-Christer Uhlin
Jr Dragster: Runner Up-Linus Leander/Winner-Johannes Bårdevik
Street Bike: Runner Up-Audun Brustuen/Winner Arve Myrbostaden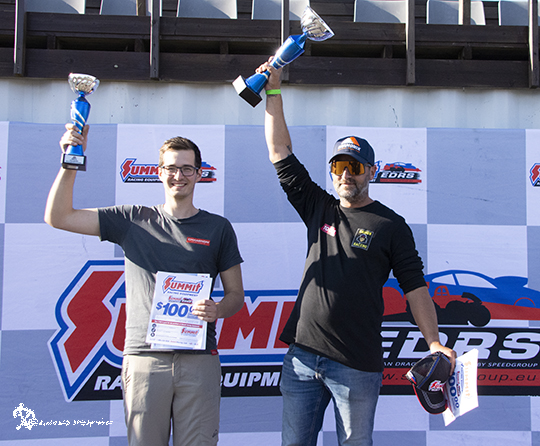 Super Gas Bike: Runner Up-Tor-Öivind Enger/Winner-Tom Rune Solberg
Super Comp Bike: Runner Up-Kjell Agne/Winner-Peter Svensson
Jr Bike: RunnerUp-Harry Bruhn/Winner-Ole Kristoffer Steen Aas