Midnight Race Week at Pite Dragway, two races in one week
There are only a few days left before the northern part of Sweden is the centre of Scandinavian drag racing. With two rounds of the Summit Racing EDRS Series in one week time, it's worth travelling all the way north to Pite Dragway, near Långnäs, Piteå. And with all kinds of activities on the days between the two races, there is plenty to do for drivers, riders, team members and fans alike.
The Midnight Sun Internationals at Pite Dragway have a long and rich history with great competition between the best drivers and riders from Sweden, Norway, Finland and even several other European countries.
This year will be no exception and with two races in one week, the competitors will have more track time, will be able to collect more points, and for the fans, double the action. Part one of the drag racing action will be on 8th and 9th July, while part two will be on 14th and 15th July. Both race weekends are rounds for the Summit Racing EDRS Series! Points will be awarded in the Bike classes from Junior Drag Bike up to Super Comp Bike, and in the car classes from Junior Dragster up to Top Doorslammer.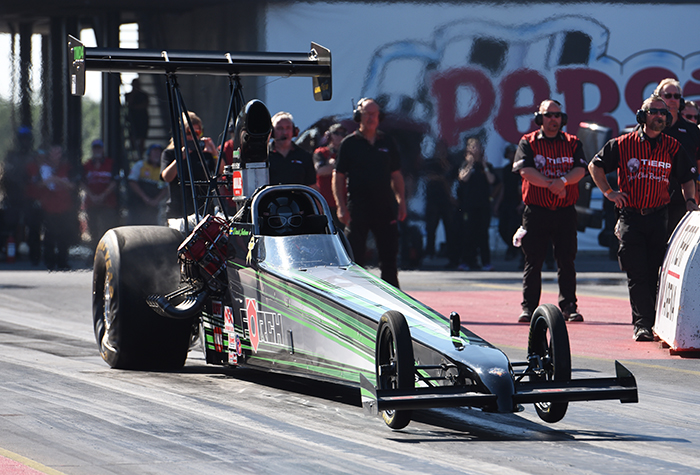 But there is more action at Pite Dragway with competition and demo runs of cars and bikes from several other top classes. Last but not least, the Jedborn Motorsport A/Fuel dragster will make some runs with Daniel Jedborn or Tina Høst Nedregård, who will be starting her licensing procedure as she will take over the hot seat from Daniel later this season.
And it's not without a reason that organizer SHRA Luleå market the event as Midnight Race Week. There are plenty of reasons to stay in Piteå for the whole week as there are events and activities every day, from car shows and rallycross to test & tune opportunities.
Registration for the Midnight Race Week is open until July 4, so it's not too late, but hurry up.
For the full programme see:
https://www.shralulea.se/pitedragway/midnight-sun-drag-festival/
Facebook page:
https://www.facebook.com/shralulea.se
Event information on dragracingeurope.eu website:
https://www.dragracing.eu/event_details.asp?id=731