Hegre staying continental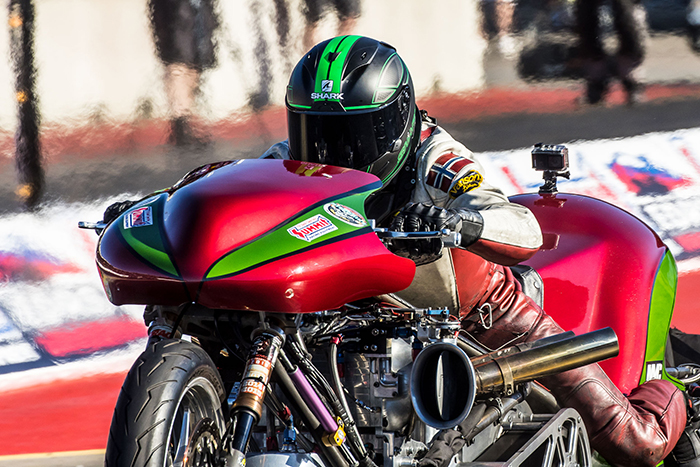 As the FIM-E tour heads into Scandinavia and mainland Europe for the next few months, some of the quick Scandinavian teams will be looking to pick up where they left off last season. The Norwegian Uggerud Brothers team with Jan Sturla Hegre in the hot seat are looking to nudge up a little from the bike's 6.049s best from 2019.
We caught up with Jan Sturla a couple of weeks ago to ask about their plans for 2023. "There is not much news from us, the Brothers have upgraded the engine slightly to get even better reliability.
We are aiming for Tierp [Sweden], Gardermoen [non-championship event in Norway] and possibly Hockenheim [Germany] this year. So no big plans, I'm busy with my daughter Åsa Tauriel and the Brothers are not happy to cross the British border with all the equipment under the current carnet hassle so a Santa Pod trip looks quite distant at the moment.
Other than that, I think we only need to be a little bit more offensive this year to reach our goals!"
One of those goals will no doubt involve the number five, and the team have the habit of worrying the FIM-E Top Fuel Bike championship contenders over the years, as evidenced by a runner-up finish at their last championship outing in Sweden last August.
Text and photo: Ivan Sansom & Rose Hughes