Antti Horto to attack Tierp Arena
The FIA European Top Fuel Championship will have a new champion this season. The bad news is that reigning champion Antti Horto will not defend his title, but the good news is that the Finn will be at both Tierp Arena events with two goals, to win and break ET records!
Although Antti Horto is one of the more experienced drivers in the Top Fuel category, there were far more seasons that the Finn selected a few races a year, than that he did the full FIA European Championship tour. But when the Eagle Top Fuel Racing driver competed in all races of the championship, he was always a title favourite and finished near the top of the final standings. In 2017 and 2018 Horto finished in the runner-up position, and reached his ultimate goal in 2022 by claiming his first FIA European Top Fuel title with a win at The Main Event and three final round finishes. But there will not be a second consecutive title as Horto will not be able to defend his title.
"Unfortunately we are not going to defend our championship. As has always been our problem, the team are lacking time. It takes so much time to run such an operation for a full season. But we can't stay away from the track, so we will be racing at both Tierp Arena events, June and August. I'm still happy that we can drive at those two events, and I can assure you, it will not be a holiday trip, we will be racing for event wins and ET records," said Horto, who will field the RF Motorsport car that will be driven by Duncan Micallef in the other three races of the FIA European Top Fuel Championship.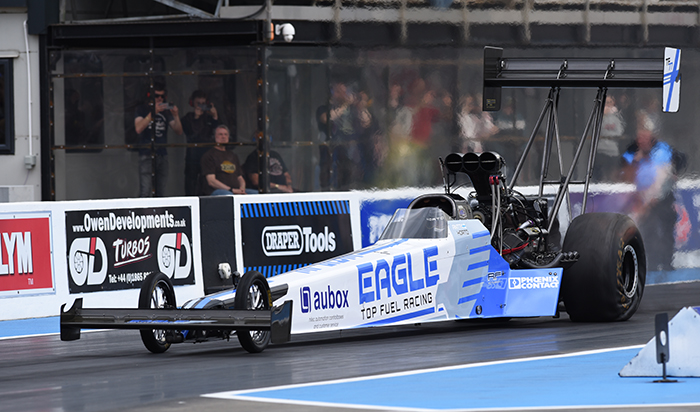 Text and photos: Remco Scheelings