Jr driver Marcus Andersson have plans for Super Gas in 2023 – and ships Jr dragster to Spain
2023 starts with a new driver in Super Gas, as Jr driver Marcus Andersson from Grängesberg Sweden have plans to steps up this season. And his and Chris Callins Jr dragster continues their life in Spain.
Marcus Andersson from Grängesberg Sweden ended his last season in Jr dragsters as a winner of his last race of the season and hit a fourth place in the Summit Racing EDRS Series. Now he has sold his Jr Dragster to Spain and intends to continue his career in his dad´s Chevy in Super Gas.
Marcus Anderson and dad Carl-Erik, who has raced in Super Gas och Pro ET among other classes, did put the Jr dragster up for sale during the Summit Racing Equipment Internationals at the Tierp Arena in August, as didthe Callin family, what resulted in an unexpected interest.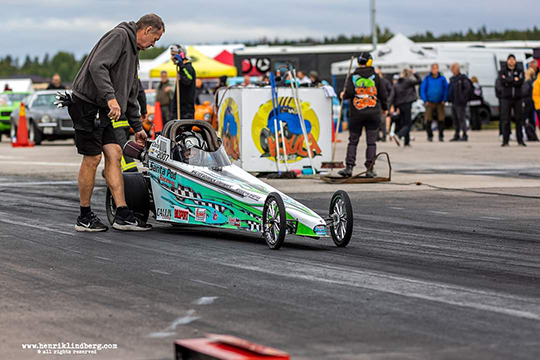 – A guy from Spain came up and started talking with us and asking a lot about our junior dragster, remembers Carl-Erc Andersson. We had written "for sale" on the dragster before the event and it seemed to open for interest. The Spaniard seemed seriously interested and said he would return the next day.
Same guy came back with two of his teammates and talked further. They told us that they closely followed both the team Callin and Andersson's activities at the track and the interest had not slowed down.
– They had printed all the time slips we performed, says Carl-Eric. So, they kept track on us whole weekend. They told us they wanted to start a junior dragster class in Spain and were interested in acquiring two dragsters for a start.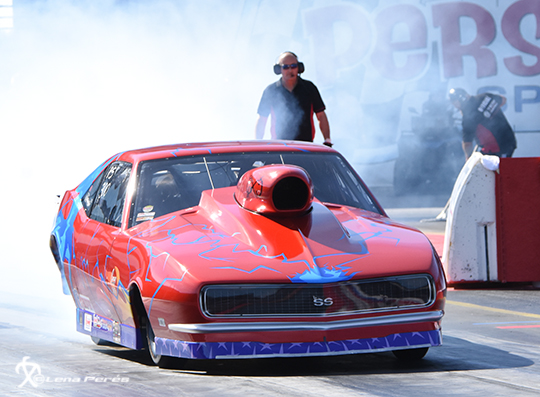 Centauro's Drag Dragracing Team attended at Tierp Arena to compete in Pro Street, where they made it to the quarter finals. The new drivers for these jr dragsters are two young promising drag racing drivers, also from Barcelona where the team is based.
– Both Marcus and Chris made it to the final where Marcus took the win, says Car-Eric. That was a great performance to show Team Centauros, who came up and congratulated us on the win and there and then we negotiated a good deal for both of us.
Marcus finished the three races remaining of the season. The dragster performed excellently in the remaining races and Marcus managed to win his last race in the dragster. 
– A great end to a junior drag racing career, says Carl-Eric. At the beginning of October, the Jr dragsters was loaded at the Callin family race shop, to end up in Spain.
Two weeks later the dragsters were exhibited at a Spanish event. According to information, the entire Spanish team have plans to return to Tierp Arena this summer again. We look forward to this and will follow up both Marcus' new career in Super Gas and the new Jr dragster drivers.
Photo cred: Henrik Lindberg, HaMa-motorsportsfoto, Lena Perés