Two racedays became one at Motopark
Motopark in Finland arranged two event last weekend, but sadly the one on Sunday rained out. But Saturdays event was filled with great racing and here we have winners!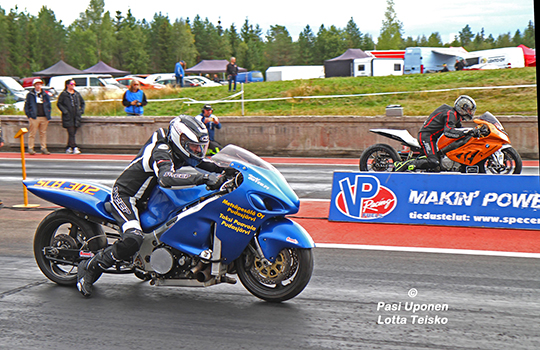 Motopark in Finland just had their second racingweekend in the Summit Racing EDRS Series this season. This weekend was planed to be a double event, as the Finnish Championship was on as well. But sadly, Sunday rained out. But Saturday offered great racing.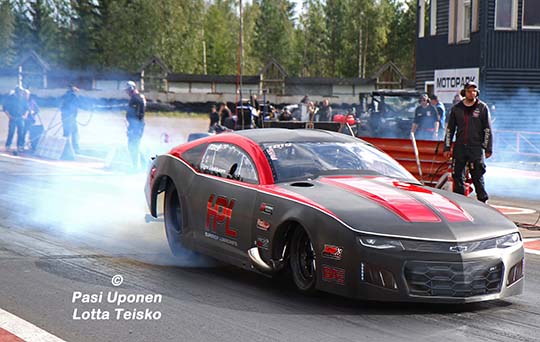 The big classes Pro Street and Top Toorslammer, who was suppose be eliminated on Sunday, but was canceled as the rain pour down that day. That´s why we just got first and second qualifyed in the classes.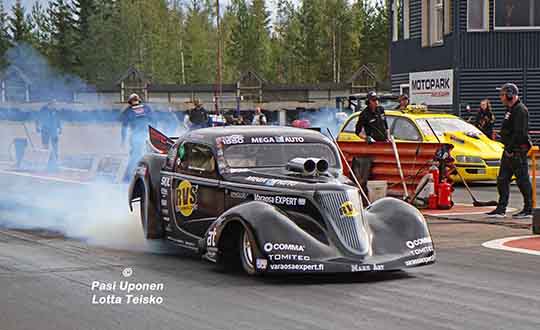 In Pro Street Ossi Oikarinen was qulifyed at 7,60/287 km/h on the number one spot, Seppo Raussi was not far behind at 7.37/283 km/h. Tero Laukkanen, in his brand new Top Doorslammer turbo car, qualifyed at 4,07/300 km/h just before Hannu Flink 4.16/288 km/h.
But we have Winners and Runner Up in seven more Summit Racing EDRS Series classes that participated at Motopark this weekend. And here they are! Big congratulation to well deserved winners.
Photographers Pasi Uponen and Lotta Teisko did supply us with great photos. Thanks a lot!
Winners and Runner Ups at Motopark 3: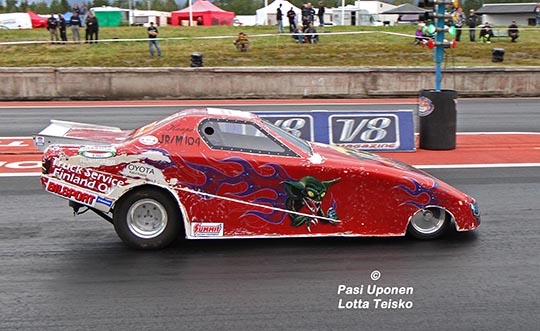 Jr Dragster: Win-Alisa Ritola RU-Kaapo Lehtonen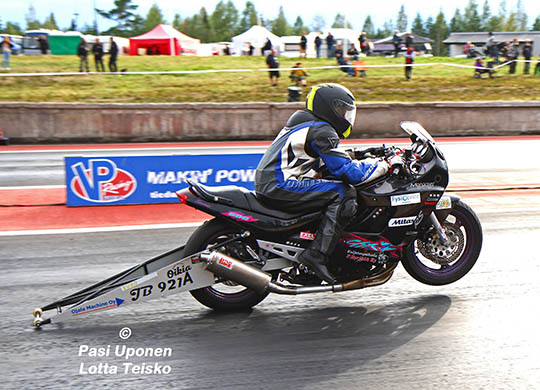 Jr Bike: Win-Riku Pöllä RU-Tia-Maria Turunen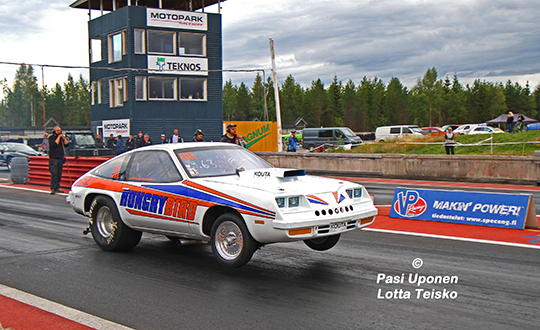 Pro ET: Win-Petri Parkkinen RU-Lotta Remahl
Stock/Super Stock: Win-Iiro Mikkola RU-Jarmo Markkanen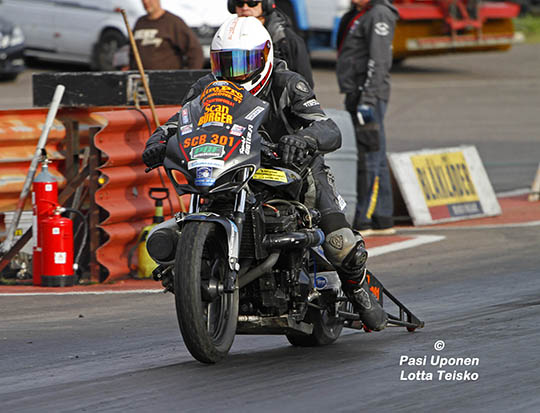 Super Comp Bike: Win-Kimmo Rantala RU-Juha Herva
Super Gas Bike: Win-Janne Laakso RU-Timi Savolainen
Steet Bike: Win-Juha Erälähde RU-Otto Erälähde