Gold Town Summer Nats stepping back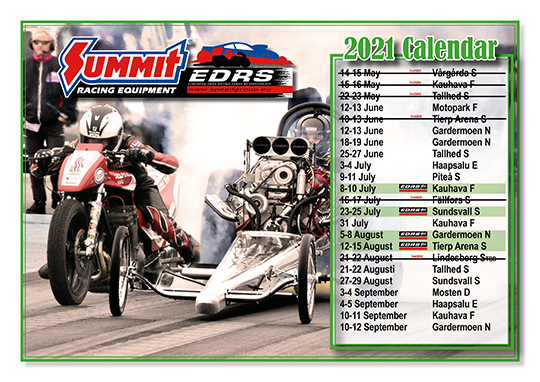 This year's edition of drag racing competitions Gold Town Summer Nats at Drivecenter Arena in Fällfors is canceled due to the continued uncertain Covid-19 situation.
Daniel Brännström, chairman of the drag racing section, has always been clear that everything must return to normal without restrictions, for the event to be able to take place.
-Based on the Swedish Public Health Agency's directive, our organization has made a risk assessment, evaluated and planned for risk-reducing measures to be able to carry out the competition in an infectious manner. However, it is not financially defensible to carry out the competition without an audience or with small audience. Like many other motor clubs, we have had a hope for a change in positive direction with new directives from the Swedish Public Health Agency. We currently have no other choice than to cancel this year's competition. This is of course a great loss on several levels.
A little light in the dark tunnel for all drag racing lovers is that Skellefteå MS is reloading for a new competition in the summer of 2022. We welcome competitors, audiences and sponsors back next year.