What's up with Micke Gullqvist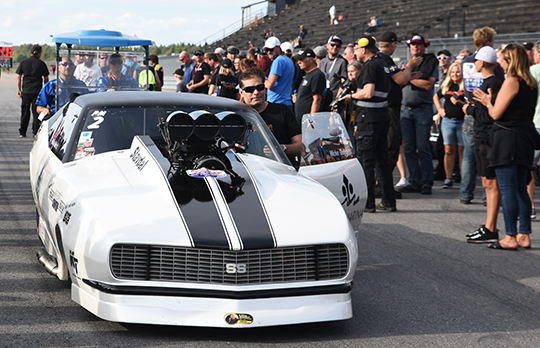 Only a few months to go and the FIA European Drag Racing Championship kicks off with The Main Event at Santa Pod Raceway. The 2020 edition had to be cancelled due to the corona pandemic, and although we still live in uncertain times, it's looking much better for the 2021 season. The drivers and teams can't wait to see the fans again and the fans are eager to meet their favourites in the pits and see them race down the quarter mile. Time to catch up with some of the European drivers, starting with Michael Gullqvist.  
You were the runner up in the 2018 and 2019 FIA Championships, but before that you won back to back championships for a number of years. What are your thoughts on this?
"The competition has gotten stronger, that's for sure. With six events on the tour, the room for mistakes or failures is getting very slim. You better be on your game at every event, otherwise you have to trust the other guys make mistakes. For a number of years, we could go out there and win championships without putting 100% focus on the details, because we had a performance advantage over the other guys. Not so anymore. In 2018 and we had some electrical issues during the season that we found on our last run of the season. In 2019 we had changed to a converter drive after running a clutch for 20 years. I think we still ran pretty well while figuring it out. We had the points lead going into the 2019 European Finals, but we couldn't get down the track a single time, so that was that. We found a major problem with one of the rear tires, which was the reason for our poor performance."
How was 2020?
"Like all racers running FIA European Drag Racing, it was all about doing other things. We worked on the car and made a lot of changes, then went out and tested in August and September at Hudiksvall, a small track 3 hours north of Stockholm. In the end of our testing sessions, things started to work pretty well and we felt like we're getting close to something good."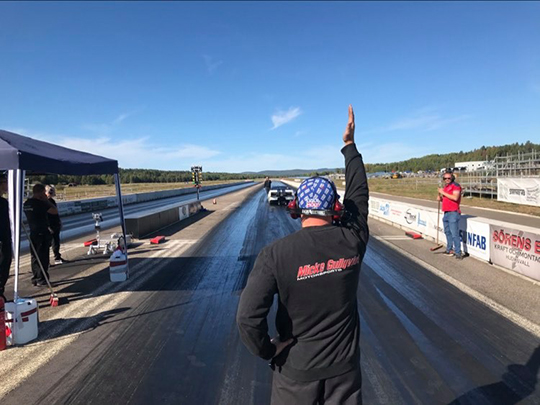 What's new for 2021?
"Hopefully that we can go racing, that would be something new! It looks like the two first events might be in trouble because of the corona restrictions. I think decisions about the first two events will come in March. After that it looks better, but who knows……Anyways we miss all our friends on the tour and we are looking forward to go out and kick their buts whenever possible!"
Are you racing in one of the four categories of the FIA European Drag Racing Championship and you want to share the changes you made over the last couple of months and your plans for the 2021 season, please send your information to remco.scheelings@online.nl. The drag racing fans are eager to read about your plans and your sponsors will appreciate it as well.