Winners of a hot Mantorp Drag Revival 2019
Drag Revial at Mantorp Park was a hot and smokey event. Over 200 teams had gather at the historik track that celebrate 50 years in the sport this year. Here is the Winners in the Summit Racing EDRS Series classes that was represented.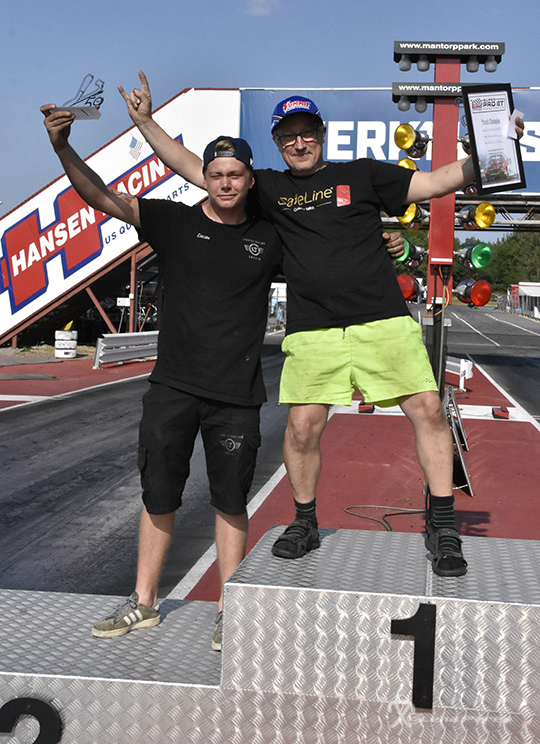 Super Pro ET  Runner Up: Lucas Karlsson Winner: Tommy Abrahamsson. Tommys win would have taken him to the Summit Racing Super Series shoot out at Tierp Arena in August. But he is already clear for that event, as he won the Hell Oil Midsummer Festival. Congratulation to the double winn. 
Pro ET Runner Up: Hasse Nordström Winner: Fredrik Edlund who now can go to the  Summit Racing Super Series shoot out at Tierp Arena in August
Pro Street Runner Up: Trond Nordby Winner: Michael Maderer
Street Runner Up: Magnus Johansson Winner: Mauritz Rådberg