Speedgoup on site at Bilsport Performence and Custom Motor Show 2019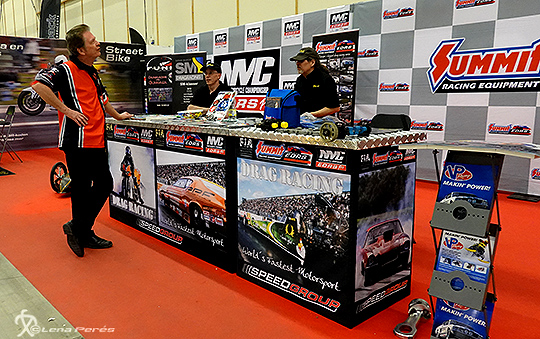 As a tradition Speedgroup was represented at Bilsport Performence and Custom Motor Show 2019 in Jönköping Sweden, this year again. The crew did meet up with a lots of old and new friends during the days at the show.

The booth manager, Janne Sjöberg, was very satified with the weekend.
-Most populair was of course the bike with the christmas tree that Svemo brought in, he says. Almost everyone who visited the booth wanted to test their reaction times. And of course the Top Doorslammer Corvette C4 was an eye catcher. Thanks to Jocke and Angelica who brought the car to the show. Else,  there was a bit less visitors this year than last year, but all in all we had a good number of peopel in our booth. Summit Racing Equipment had almost all their new cataloges handed out, as well as Auto Verdis folders. So, all in all it´s been a good weekend.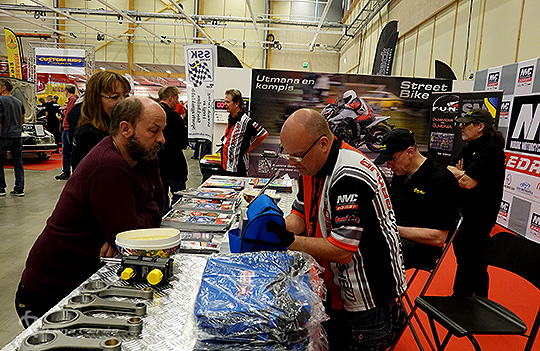 The booth was well visited during the weekend and Summit Racing Equipments gears was very populair give aways. 
AutoVerdi was on display in the Speepdgroup booth at Elmia this weekend, and Stefan Verdi  was very satified. Here with  Angelica Andersson, who together with her boyfriend Jocke brought their super cool Top Doorslammer Corvette C4.
Jocke Andersson talking about his cool Top Doorslammer Corvette C4
Co-operator Svemo brought their test motorcykel to the booth. Very popular for the visitors, who could test their reaction time. It wasn't easy to be quick enough and on the other hand not be too quick.
Super Street Bike rider Ida Zetterström and team was also on site with brand new bike and new t-shirts for sale. 
Another contingency sponsor of Speedgroup on site, VP Racing Fuel and Ljungdahl Racing with Daniel Plakidis behind the desk.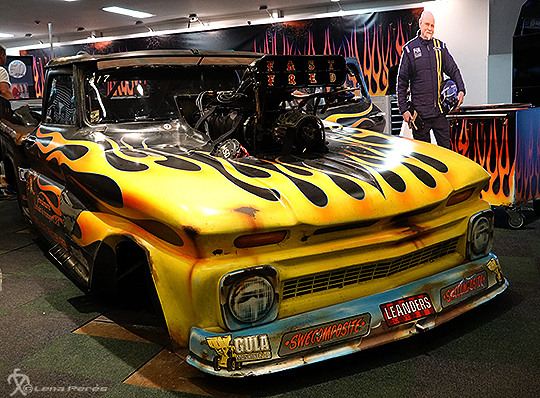 And a very good new! Fast Freddy is back on track again after their horribly fire at the shop some weeks ago. Wonderful to see you smiling again guys. All the best at Santa Pod in May!