Drag Finals at Gardermoen Raceway ended the Summit Racing EDRS Series
Happy Junior drivers finish the season with a pricegiving-get-together at Gardermoen Raceway 2018
An intensive race weekend is over and the Summit Racing EDRS Series 2018 has come to an end for almost all classes in the series. Happy winners of the Drag Finals was awarded after a tigh, fast and eventful but sometimes a bit to cold event.
All in all, it was great event with fair racing all weekend. Even though it was freezing cold time to time, which made the track hard to read sometimes. The finals was able to be made just before the rain came on sunday afternoon. But anyhow there were good times and personal best produced during the weekend.
Winners of the Drag Finals is present down below.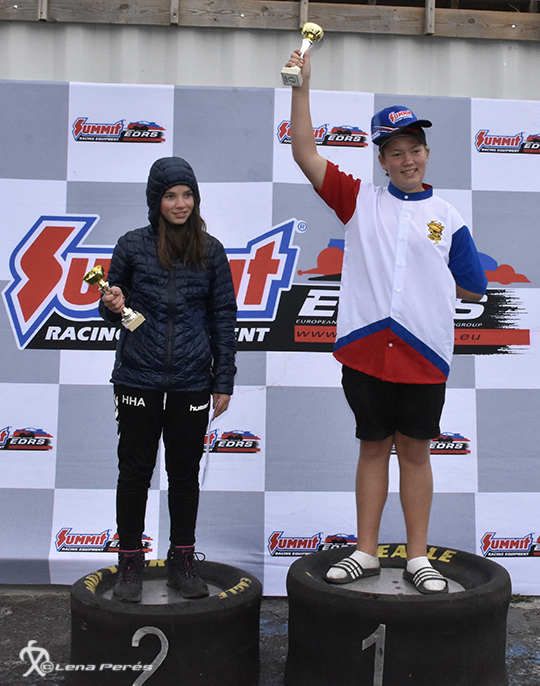 JrBike: Runner Up Sarah Nevra, Winner Oliver Amundsen 
JrDragster: Runner Up Mats Arntzen-Wanvik, Winner Hanna Kongshem 
SSB: Runner Up Anders Blanck, Winner Björn Friström 
Stock/Super Stock: Runner Up Theodor Brandt, Winner Tomas Strand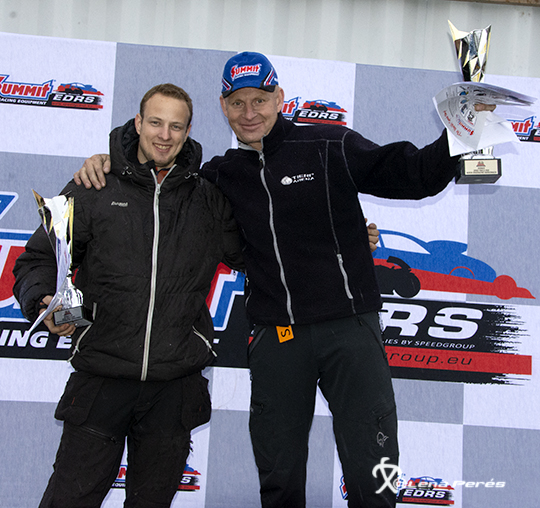 Pro Street: Runner Up Fredrik Gravningen, Winner Christian Kongshem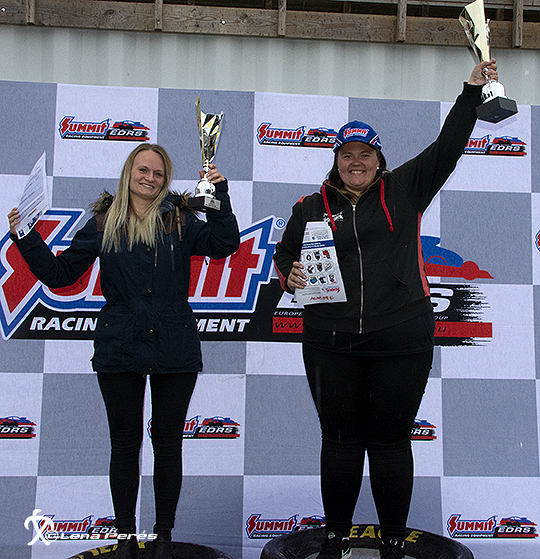 Street: Runner UP Helena-Olsson, Winner Angelica Larsson 
Super Comp: Runner Up Tina Olsen Frog, Winner Mikael Nilsson 
Super Gas: Runner Up Patrick Wickman, Winner Annika Larsson 
Super Street: Runner Up Isak Lagg, Winner Uffe Lundgren 
Super Pro ET: Runner Up Kjetil Hauge, Winner Frida-Grendal 
Pro ET: Runner Up Roger Myhrvold, Winner Björn Terje Nordin 

Super Comp Bike: Runner Up Peter Svensson, Winner Katerine Wagenius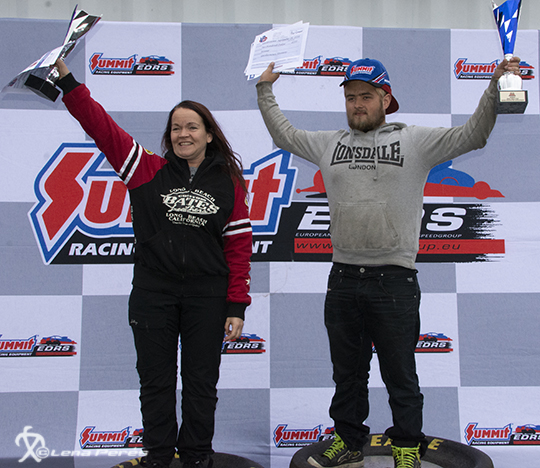 Super Gas Bike:  Runner Up Ellen Ödegard, Winner Jami Oksanen 
Congratualtion to all drivers and riders!!