Drag Finals at Gardermoen ended in sunshine
Al Junior drivers of the weekend in one place.
Last Summit Racing EDRS Series event has come to an end, and we have had a great weekend here at Gardermoen Raceway and the Drag Finals. A few drops of rain but mostly sun. Down below is the winners of Drag Finals 2017.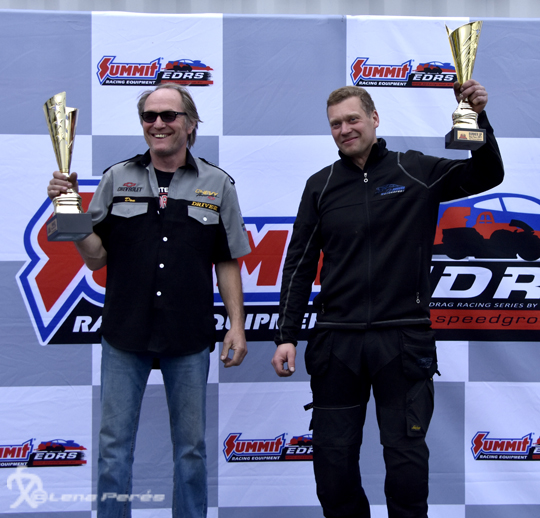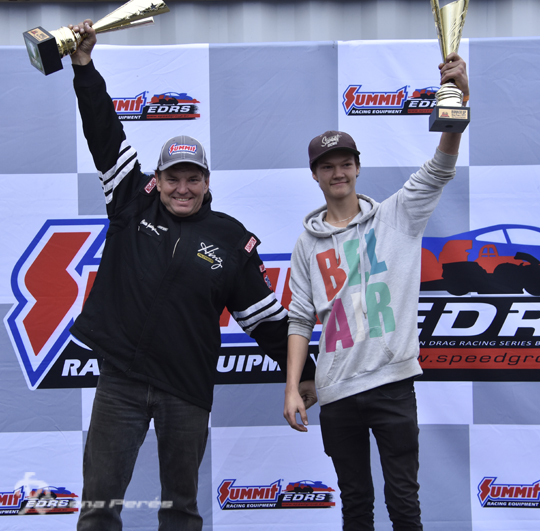 Class                                                Win                                                  RU
Competition                                 Björn Johansen                           Krister Adeen
Pro ET                                             Ingvar Hagen                                Jon Venstad
Pro Street                                     Anna Knutes                                Fredrik Gravningen
Super Pro ET                                 Tommy Abrahamsson              Janne Klungland
Super Comp                                 Siri Johansen                               Mikael Nilsson
Super Gas                                      Christer Uhlin                              Annica Larsson
Super Street                                 Christer Gustafsson                  Isak Lagg
Jr Dragster                                    Håvard Kongsheim                    Hanna Kongsheim
Super Comp Bike                        Asle Malevik                                 Peter Svensson
Super Gas Bike                            Linda Horne                                  Öjvind Teigen
Super Street Bike                       Anders Blanck                              Svein-Ove Brändhaugen
Jr Dragbike                                    Oliver Amundsen                       Trygve Kjärstad