EDRA and Estonia join EDRS 2016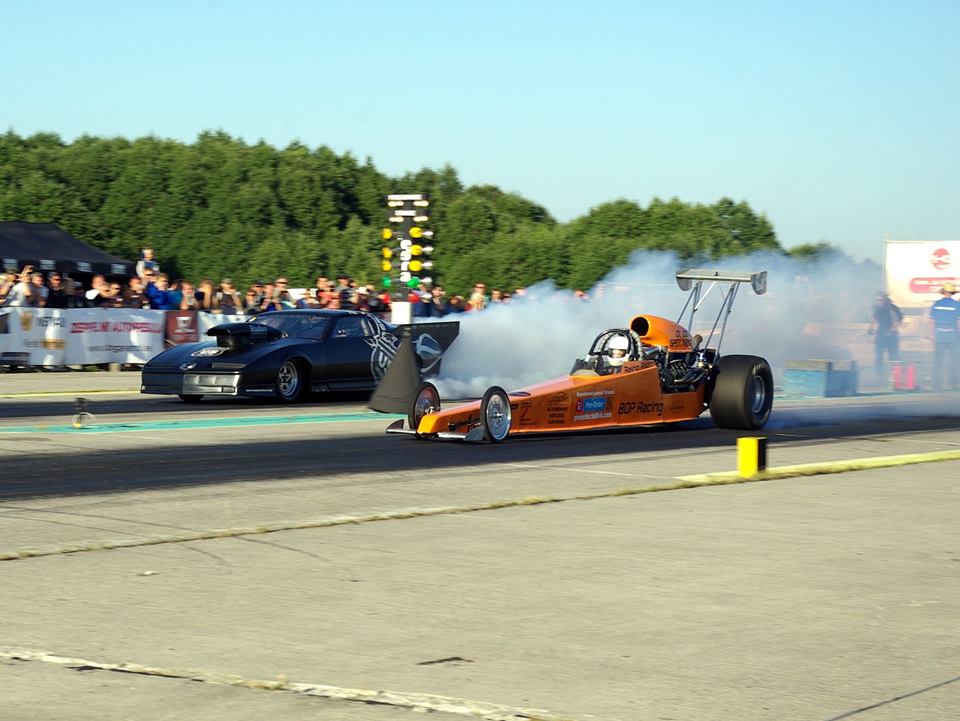 Speedgroup and the biggest drag racing organisation in Baltics – Estonian Drag Racing Association (EDRA) have agreed to initiate cooperation for the race season 2016.
EDRA has proven to operate safe and professional events with a skilled team and Speedgroup welcome them to the group of organisers connected to EDRS European Drag Racing Series operated by Speedgroup since 2011. The EDRS is currently the biggest drag racing series in Europe with more than 800 drivers & riders from 10 countries participating 2015. The 18 race events included were held in the Nordic region; Norway, Sweden, Denmark and Finland.
The EDRS work group is united in their opinion that EDRA and Estonia will be an exciting addition to the series 2016. The communication which has lead to an agreement has been ongoing the latest months and on Tuesday October 13th, for the first time the full work group had the opportunity to listen to Kaarel Oras an Kristjan Veedler interesting presentation about EDRA and drag racing in Estonia.
– It is a great honour for me personally and for the whole team, to get a chance to be part of something like the EDRS series, says Kristjan Veedler, one of the leaders of EDRA. For sure this is a huge step forward for Estonian drag racing in general and of course for the spectators and racers as well. They now have something new to watch and for racers it`s an opportunity to race against new and interesting cars. I can promise everybody that EDRA team will try to offer the best available service for racers and best available show for the spectators.
EDRA will host one EDRS event 2016 and for a few selected classes. More information including dates, location and categories will be announced in November.
Website EDRA www.edra.ee
About EDRA: Estonian Drag Racing Association was born in 2010, when two active Estonian drag racing fans (Kristjan Veedler and Kaarel Oras) decided to create an official organisation around one of the self-built timing systems in Estonia. From that moment on, it was only uphill for the organisation and for Estonian Drag racing in general. The key persons of the group managed to gather around them only the best race officials around the country and gave them a chance to evolve even more. EDRA has organized several national and international drag racing events in Tartu and Haapsalu. So far the biggest part of cooperation has been with Latvians and Finnish FHRA, where EDRA officials have had a chance to educate themselves and also work with the FIA European Drag Racing Championship hosted by FHRA at Alastaro. Many EDRA members are now also part of Estonian ASN Drag Racing committee. In those 5 years, EDRA has managed to build and buy a remarkable amount of necessary equipment and materials, that is much needed for fast and safe racing events.
Published on October 13th