Marketing
FAST LANE TO EUROPEAN BUSINESS!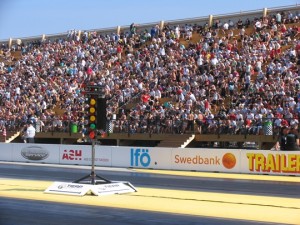 Speedgroup offer to assist companies in marketing brands, products and services towards the European Drag Racing Market.
We interact with teams, track operators and event organizers, sanctioning bodies, media, corporate partners and fans. If interested to find out what we can do to assist Your company. The options below are examples of services provided by Speedgroup. Don´t hesitate to contact us with any questions or wishes – We are happy to advise without any obligations!

Contacts:
Åsa Kinnemar – co-ordinator asa.kinnemar@speedgroup.eu or mobile +46-70 531 53 32
Birgitta Blakstad Poolsaar – contingency and advertising coordinator birgitta.b.poolsaar@speedgroup.eu

POWERFUL BUSINESS OPPORTUNITIES ON OFFER

The exciting and entertaining world of European Drag Racing can offer attractive solutions to businesses faced with the challenge of increasing competition for mindshare of customers and business partners. The EDRS European Drag Racing Series, which is operated by Speedgroup in cooperation with track operators and teams provide unique  business opportunities. To create new business, repeat business, brand and product awareness. All marketing tools are selected and customized to meet the needs and wishes of every business partner. Here are examples of what Speedgroup have on offer;
• Web banner advertisement
• Contingency Program – targeting active race teams in all or selected classes. Encourage new and repeat business, create brand and product awareness
• Brand marketing on series and/or event level
• Class associated sponsorship
• Corporate VIP-hospitality: for staff and/or customers – provide memorable experiences including behind the scene visits and exclusive guided tours
• Promotional sampling at the tracks
• Networking opportunities: Connect with new partners and/or customers through our network. – Target markets include active race teams, championship event spectators, other corporate partners.
• Promoting brand awareness to a targeted market (active racers, championship event spectators, other business partners.)
• Product Marketing – incl. on site sales/promotion/exhibiting during championship events
• Online presence through online media championship coverage (event reports, customized articles, Speedgroup´s websites etc.)
• Web-TV advertising (selected events)


Find out how becoming a business partner can be of benefit to your business!