Lena Perés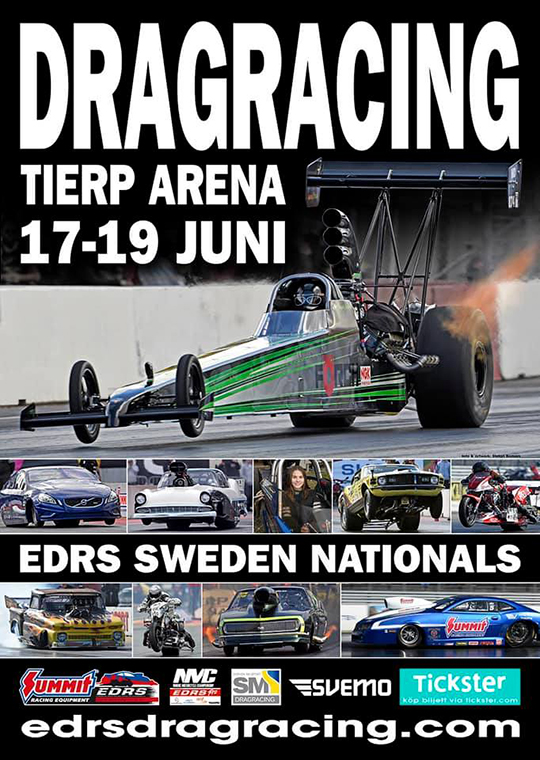 Time is running fast also in Sweden this days, and now it´s just a few days left to register for this great event! May 26th is the last registration date for EDRS Sweden Nationals at Tierp Arena, don't miss that!
Continue reading
If you want to enjoy drag racing at Tierp Arena June 17-19th, Admission tickets and camping passes for the public are now for sale. Links below.
Continue reading
EDRS Sweden Nationals 2022 at Tierp Arena open up registration tonight 00.00, do not hesitate to be first on the list at this event! Register at www.dragracing.eu. Time to fire up!
Continue reading