Counting down to Gardermoen Drag Challenge
There are only a few hours left and then it's time for the Drag Challenge, the highlight of the season for Gardermoen Raceway and the most important and biggest drag race in Norway. It will once again be an action packed programme with four days of top class drag racing. Be there!
With almost 200 entrants, the Drag Challenge once again proves to be THE race of the year for Norwegian drag racing. For four days Gardermoen Raceway will be the centre of European drag racing and spectators will be treated to a great show with excellent racing in almost all classes drag racing has to offer, from Junior Dragster to Top Fuel and from Junior Drag Bikes to Top Fuel and Super Twin Motorcycle.
First of all the Drag Challenge is a round of the Summit Racing EDRS Series. Almost all classes, cars and motorcycles alike, will be racing for points for the championship. For example in Super Pro ET there will be 30 (!) competitors from five countries, including France and Spain!
All the Pro classes will be present at Gardermoen Raceway as well, from Top Fuel Motorcycle and Super Twin Motorcycle to Super Street Bike, and from Top Methanol to Pro Modified and Pro Stock.
In Top Methanol FIA European Championship leader Linn Engan Fløysvik will be at Gardermoen to make some quick runs and meet the fans. Late entry for this spectacular class is Tina Høst Nedregård in the Daniel Jedborn tuned A-Fuel dragster.
Last but by far not least there will be two Top Fuel dragsters, including FIA European Championship leader and European record holder Ida Zetterström.
So there is no reason not to be at Gardermoen Raceway this weekend! Meet your favourite rider or driver and see the ground shaking and thrilling action.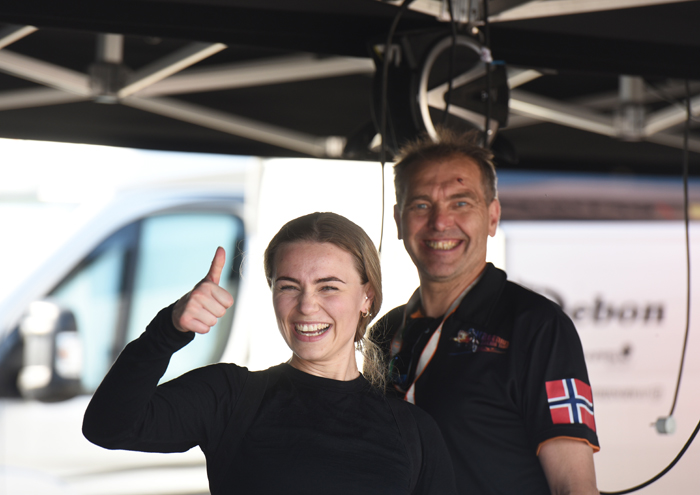 For the entry list see: https://www.dragracing.eu/event_details.asp?c=y&id=757
For all information about the event see: https://ndrg.no/
Text and photos: Remco Scheelings