Contingency Program
The contingency program makes it possible for suppliers to award existing customers when they are in the winners circle and attract new ones. Brand visibility include display of contingency decals on the race vehicles and other features. 
Display of stickers well visible on each side of the vehicle is needed to be eligible for awards. Awards certificates with instructions will be handed out to winners and runners up at the price giving ceremony at each event. Please note, some companies participate for selected classes and events.  
Contingency events 2019:
1) 11-12 May Malmö Sweden
2) 31 May-1 June Vårgårda Sweden
3) 6-9 June Tierp Sweden
4) 22-24 June Tallhed Sweden
5) 4-7 July Piteå Sweden
6) 4-7 July Kauhava Finland
7) 12-13 July Fällfors Sweden
8) 1-4 August Gardermoen Norway
9) 10-12 August Sundsvall Sweden
10) 22-25 August Tierp Sweden
11) 13-15 September Gardermoen Norway
Please note the 2017 and 2018 seasons are closed, no claims can be made any longer.
Contact: info@speedgroup.eu. Stickers are available to collect at the contingency events from Speedgroup´s staff.
---
Contingency program 2019 partners
---
Vance & Hines

---
VP Racing Fuels
---
Auto Verdi
---
Summit Racing Equipment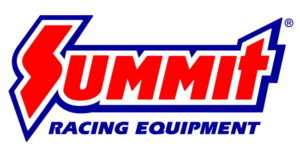 ---