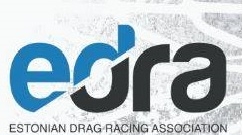 Entry is now open for the EDRS event in Haapsalu, Estonia.
The classes run under EDRS flag are:
Pro ET
Super Gas
Super Gas Bike
The event takes place July 2-3rd and is arranged by EDRA Estonian Drag Racing Association.
Entry to be made via www.dragracing.eu
where you will also find the invitation document published.
If you have any questions please email kristjan@edra.ee or contact your Speedgroup class contact person.
Ferry transportation Stockholm – Tallinn is operated by http://www.tallinksilja.se