Racers pages
Racers pages – important information relevant for participants  in the
EDRS Pro Nordic Motorcycle Drag Racing Championship
---
EDRS PRO MC  – CHAMPIONSHIP GUIDELINES DOCUMENT
---
A must read document for all participants in the EDRS Pro MC Championship!
Filled with information about the championship, championship registration,  prize funds levels, points calculations, media, contact persons and much more! Click the link to open the pdf document!
>>>EDRS Pro Nordic Motorcycle Drag Racing Championship 2018 Guidelines document<<<
---
GENERAL CHAMPIONSHIP REGULATIONS 
---
The Championship General regulations are stipulated and published by the Nordic Motorsport Council
NMC Championship General Regulations 2018  (we await regulations from federations)
---
THE CHAMPIONSHIP AS MARKETING ARENA 
---
Speedgroup is happy to work with teams and can be of service to business partners interested in marketing concepts involving individual teams, classes, events or the full championship.  Feel free to contact us for advice in matters related to sponsorship.
Marketing program coordinator: Birgitta Blakstad Poolsaar birgitta.b.poolsaar@speedgroup.eu
---
TECHNICAL REGULATIONS
---
Apply for Super Twin, Top Fuel and Super Street Bike
The technical regulations are the FIM Europe regulations. They are published by FIM Europe online at
www.fim-europe.com/wp-content/uploads/2017/12/DR14-Technical-Rules-2018.pdf
Pro Stock Motorcycle – Nordic Championship technical regulations  
(not yet updated for season 2018)
www.svemo.se/ImageVaultFiles/id_12734/cf_44/Nordic_Championship_Rules_additional_Pro_Stock_Bik.PDF
Apply for Super Gas Bike and Super Comp Bike
The technical regulations are based on national regulations published by each federation in the participating countries. Speedgroup publish information and relevant links on the EDRS website www.dragracingeurope.eu/edrs  please look at the class pages for Super Gas Bike and Super Comp Bike.
Speedgroup contact person technical regulations questions:
– Tomas Pettersson tomas.pettersson@speedgroup.eu tel. +46-70-770799
---
RACE NUMBERS 1-10 in the EDRS Pro MC Championship 2018

---
The race numbers 1-10 is on loan to riders based on the ranking in the EDRS Pro Nordic MC Championship. Riders who was ranked top 10 shall display their ranking number on their motorcycle (well visible) at the EDRS Pro championship events 2018, instead of their regular race/start number (only if they compete in the same class still). The 2018 race numbers 1-10 is based on the 2017 championship ranking.
Link to RANKING_RACE NUMBERS 1-10 EDRS PRO MC 2018
Any questions about race numbers please contact
tomas.pettersson@speedgroup.eu
---
EVENT ENTRY & CHAMPIONSHIP REGISTRATION
---
All registration and payment of entry fees is handled via  www.dragracing.eu
Championship registration is open.  
Championship registration is to be made in addition to the event entry. Non registered riders are allowed to compete but cannot claim any prize or travel funds (please see championship document for details – link at the top of this page).  Please note, the championship registration is listed in the same list as the individual events under notifications (eng)/anmälan (sv).
In order to make an entry you need to create a drivers account, and be logged in. technical support for dragracing.eu is handled by Lelle Olsson email lelle@nitroz.se or tel. +46 (0)8 7115560 during office hours weekdays.
---
FERRY DISCOUNTS 
---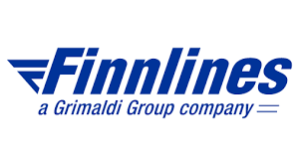 SPEEDGROUP have an agreement with Finnlines for discounted transportation between Finland-Sweden (both directions) and on the route Germany-Sweden (both directions)
Bookings and rates/space inquiries – Contact Finnlines!
Call center telephone: Finland +358(0)9-23143100  within Sweden 0771-340900
email: passenger@finnlines.com
Times schedules can be found at:  www.finnlines.com
Teams active in the Championship can request the contract code from Speedgroup by email to
asa.kinnemar@speedgroup.eu
---
CONTINGENCY PROGRAM
---
Operated by Speedgroup in cooperation with signed up suppliers to the sport. Offers awards to teams when they are finalists. For more information about the 2018 program, please Contact Contingency program coordinator: Birgitta Blakstad Poolsaar birgitta.b.poolsar@speedgroup.eu
---
ASSIGNED EDITOR
---

Remco Scheelings is the assigned EDRS Pro editor covering the Nordic Motorcycle Drag Racing Championship. If your team have official news to share, Speedgroup will be happy to publish it on the EDRS Pro website and/or Facebook group. please email Remco at remco.scheelings@speedgroup.eu
---
OTHER CONTACT PERSONS FOR TEAMS
---
You are always welcome to contact us with questions, opinions or ideas!
Championship contact person:
Roger Lyrén roger.lyren@speedgroup.eu  tel. +46-(0)706245077
Class contact person (all classes):
Tomas Pettersson tomas.pettersson@speedgroup.eu tel. +46-(0)703770799
Championship co-ordinator and Speedgroup CEO:
Åsa Kinnemar asa.kinnemar@speedgroup.eu tel. +46-(0)705-315332
EVENTS contacts:
Norway/Gardermoen event:
NDRG Norsk Dragracing Gardermoen – Lin Amundsen, Race committe lin.amundsen@gmail.com
Finland/Alastaro event:
FHRAFinnish Hot Rod Association – Leo Laurell CEO leo.laurell@fhra.fi 
Sweden/Tierp Arena event:
NDRS Motorclub – Kjell Pettersson Race director kjell@kazock.com
Tierp Arena – Urban Axelsson manager urban@tierparena.com

---
EDRS PRO MC ON SOCIAL MEDIAS
---
Facebook: https://www.facebook.com/nordicmotorcyclechampionship
---
LOGOTYPE & CHAMPIONSHIP STICKERS
---
Order of Championship stickers for mandatory display on the motorcycle, can be made from coordinator
asa.kinnemar@speedgroup.eu please include your namne and adress with the order. Stickers are also available to collect from Speedgroups staff at all EDRS Pro events.
Logotype for download: We encourage teams active in the EDRS Pro championship to promote and display the championship logo on your website or Facebook pages.
Click on the logo for a larger version, then "right click" to save on your device (may be different if you do it from a mobile phone). A vectorised (eps) version can be requested from asa.kinnemar@speedgroup.eu  
---
TEAM SHIRTS
---
Speedgroup´s preferred supplier for team apparel is US based Classic Graphix (the shirts are produced in the US).
Price example:
Artwork and set up: $150.00
6-12 shirts: $85.00 each, 13 or more: $75.00 each. + $3.00/pc for 2X and 3X.
(different options materials and models)
website: www.classicgraphix.com
contact person for inquiries and orders: Scott Bathurst (owner) scott@classicgraphix.com
In case you wish to have assistance from Speedgroup with communication with Classic Graphix, please contact asa.kinnemar@speedgroup.eu with your preferences.
---
PORTABLE SHADE – Crew clothing, portable tents, flags, banners and more..
---
PORTABLE SHADE –  Supplier of crew clothing, portable tents and other expo materials
Supplier based in South Africa: Orders & Distribution handles by Lyrén Motorsport.
Please email roger@lyrenmotorsport.com to request more information.