Racers Page
Racers pages – important information relevant for participants  in the
Summit Racing EDRS Series
---
EDRS GUIDELINES DOCUMENT FOR SUMMIT RACING EDRS SERIES
---
The EDRS Guidelines is published at the Guidelines document page. It is an official document, which can be downloaded or read online. It serves as support for all parties involved in the series. The document contains important information and it is highly recommended that all teams and organisers look it through before the season.
---
THE SUMMIT RACING EDRS SERIES AS MARKETING ARENA 
---
Speedgroup is happy to work with teams and class associations to attrac class partners interested in marketing their brand name, product or services within Summit Racing EDRS Series. Speedgroup offer commission to any individual person or team who contribute to finalise a contract with a business partner for a class.  
If you are interested to look at a Class Partner package connected to a class of your choice in EDRS 2017, please contact Åsa Kinnemar asa.kinnemar@speedgroup.eu tel. + 46 (0)705 31 53 32 

---
TECHNICAL REGULATIONS
---
Please, check the class pages for information. If you have any questions and cannot find the information you need, please get in touch with the class contact person listed below.
---
EVENT ENTRY & DRIVERS CLUB REGISTRATION
---
Registration and payment of entry fees for most EDRS events are handled via  www.dragracing.eu
Drivers & Riders Club – sign up and payment of annual fee:
Drivers and riders who wish to be eligible for payout of any portion of the End of season series prize funds (apply for top 3/class ) must sign up and pay the annual fee of SEK550 senior / SEK350 junior. It is handled via www.dragracing.eu 
The Drivers & Riders Club 2017 registration is listed at the same place as the race events. Logon to your drivers account and you will find it in the list under notifications/anmälan. Registration is open.
In order to make an entry you need to first create a drivers account, and be logged in. For technical support please email lelle@nitroz.se or call +46 (0)8 7115560 during office hours weekdays
---
FERRY DISCOUNTS 
---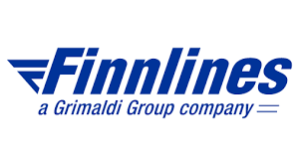 SPEEDGROUP have an agreement with Finnlines for discounted transportation between Finland-Sweden (both directions) and on the route Germany-Sweden (both directions).
Bookings and rates inquiries – Contact Finnlines!
Call center telephone: Finland +358(0)9-23143100  within Sweden 0771-340900
email: passenger@finnlines.com
Times schedules can be found at:  www.finnlines.com
Contract code can be requested by registered teams active in Summit Racing EDRS Series from Speedgroup via email to asa.kinnemar@speedgroup.eu
---
CONTINGENCY PROGRAM
---
Operated by Speedgroup in cooperation with signed up suppliers to the sport.
The Contingency Program offers awards to teams when they are finalists.
Please read more here:  Link to Contingency Program info
Do you have a supplier which would be suitable for the contingency program 2017?
Please contact co-ordinator Birgitta Blakstad Poolsaar birgitta.b.poolsaar@speedgroup.eu with your suggestion and she will be happy to make contact.
---
ASSIGNED EDITOR
---
Lena Perés is the assigned editor for the Summit Racing EDRS Series. If your team have official news to share, Speedgroup will be happy to publish it on the the website and/or Facebook group. please email Lena at lena.peres@speedgroup.eu
---
OTHER CONTACT PERSONS FOR TEAMS
---
You are always welcome to contact us with questions, opinions or ideas!
Class contact Persons:
Jr Dragster / Pro Modified / Top Doorslammer                                                                                                                                                                                                        Lena Perés lena.peres@speedgroup.eu tel. + 46 (0)707 301 755
Comp Eliminator / Street / Super Gas / Super Comp / Super Street
Janne Sjöberg jan.sjoberg@speedgroup.eu tel. + 46 (0)705 419 649
Pro ET / Super Pro ET / Super Pro Street 
Carl-Erik Kihlman carl-erik.kihlman@speedgroup.eu tel. + 46 (0) 703 102 601
Junior Bike / EDRS Pro Nordic / MC Championship Norway – Lin Amundsen lin.granlund@speedgroup.eu
Stock Superstock /  Pro Street / Super Twin MC / Pro Stock MC / Top Fuel MC / Super Comp Bike / Super Gas Bike / Super Street Bike 
Tomas Pettersson tomas.pettersson@speedgroup.eu
---
EDRS ON FACEBOOK
---
Facebook: www.facebook.com/SummitRacingEDRSSeries
---
LOGOTYPE & SERIES STICKERS
---
Teams participating in the series are mandated to display the series stickers for Summit Racing EDRS Series on the race vehicles. Stickers are available on site at all EDRS events.
Logotype for download: We encourage teams active in the Summit Racing EDRS Series to promote and display the championship logo on your website or Facebook page.
Click on the logo, then "right click" to save on your device (may be different if you do it from a mobile phone)  
---
TEAM SHIRTS
---
Speedgroup´s preferred supplier for team apparel is US based Classic Graphix (the shirts are produced in the US).
Price example:
Artwork and set up: $150.00
6-12 shirts: $85.00 each, 13 or more: $75.00 each. + $3.00/pc for 2X and 3X.
(different options materials and models)
website: www.classicgraphix.com
contact person for inquiries and orders: Scott Bathurst (owner) scott@classicgraphix.com
---
Crew clothing, portable tents, flags, banners and more..
---
PORTABLE SHADE –  Supplier of crew clothing, portable tents and other expo materials.
Supplier based in South Africa: Distributer – Lyrén Motorsport.
Please email roger@lyrenmotorsport.com to request more information.