Marketing
FAST LANE TO EUROPEAN BUSINESS!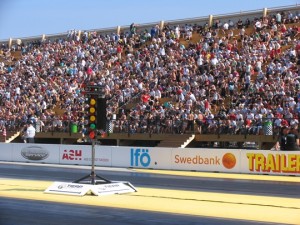 Speedgroup can assist companies in marketing of brands, products and services on the European Drag Racing scene. We interact with teams, track operators and event organisers, sanctioning bodies, media, corporate partners and fans.
The exciting and entertaining world of European Drag Racing can offer attractive solutions for businesses faced with the challenge of increasing competition for mindshare of customers and business partners. The Summit Racing EDRS Series, which is operated by Speedgroup in co-operation with track operators, teams and class associations provide unique  business opportunities. To create new business, repeat business, brand and product awarenes.
Don´t hesitate to contact us with inquiries – We are happy to advise without any obligations!
Contact:
Michael Gullqvist, Speedgroup AB
Mätarvägen 14,  196 37  Kungsängen,  SWEDEN
Tel. +46 (0) 708 675 680