Showtime for Nitro Vikings
Now that the racing season is over, it's time to meet and thank the fans and partners, and meet new ones at shows and exhibitions. Maja Udtian and her Nitro Vikings Top Fuel Drag Racing Team had a busy but also very successful and enjoyable two weeks with the Offshore Technology Days and the Oslo Motor Show. Many new fans and potential partners got all the information about running a Top Fuel operation and drag racing in general.
"It all started two weeks ago with the Offshore Technology Days in Stavanger, Norway's largest annual oil, gas and energy exhibition. We were there together with two of our sponsors, Fluid Control Service and Hitec Products. It was a big event and there were people at the stand all the time. They seemed to enjoy "something different" and hopefully some of the companies that passed by want to join us for the next years," said Maja Udtian.
As the team, truck and trailer were located outside the exhibition center, they could also do some warm-ups. The smell of nitro and the sound of 10,000hp attracted everybody's attention.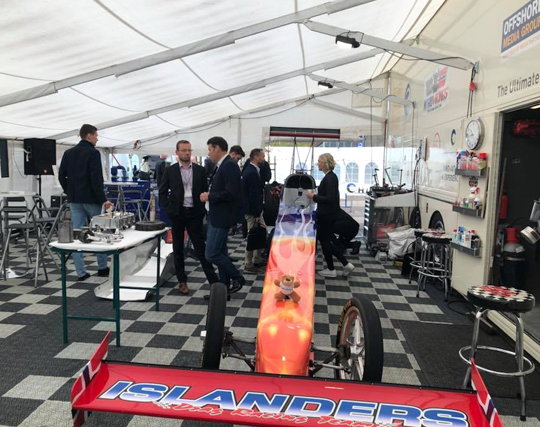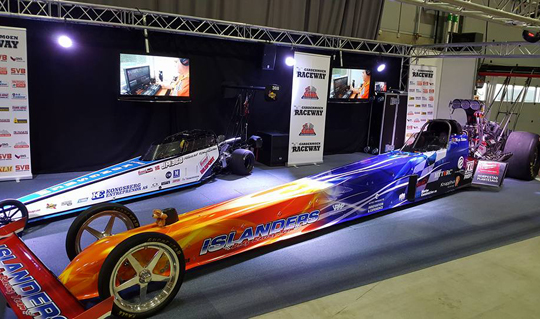 One week later the Nitro Vikings team were at the Oslo Motor Show. The Top Fuel dragster was the eye catcher at the Speedgroup and Norwegian Dragracing Gardermoen and Gardermoen Raceway stand. "I was a really busy and good weekend. We had  a great exhibition stand at the show where you can find everything you can imagine of cars, trailers, race boats and motorcycles. The event had about 45,000 visitors during the weekend. It seemed like the people loved the Top Fuel dragster and everyone was shocked when they got to hear about the car and engine. I would say the show is heaven for everyone interested in motorsports and cars in general. We didn't do a warm-up there this year, but hopefully we will be back and let them smell some nitro next year. It was also fun that Håvard Kongshem's Junior Dragster was exhibited also to show the contrasts. Kristin Hegre was there with her Super Twin Motorcycle and Oliver Amundsen with his Junior Bike," said Maja Udtian about the Oslo Motor Show, where she, and the whole Nitro Vikings crew had to answer numerous questions about the car and the sport. We are sure many of them will be the new Top Fuel and drag racing fans for tomorrow.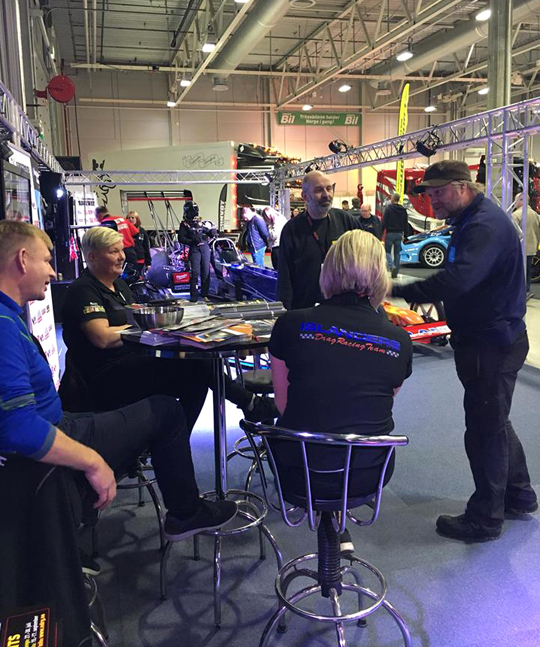 Photos: Nitro Vikings crew