Photo contest (fototävling)
Enter our Photo contest!

Featured in Speedgroup Drag Racing Magazine #1
(Text follows in Swedish further down this page)
Capture your passion for drag racing on camera and get to share it with all Speedgroup Drag Racing Magazine readers! We would like to see a photo, which illustrates what drag racing means to you. Regardless if your motive breathes of emotions, technique or simply displays the social aspects of the sport, we look forward to receiving your entry. The contest is open for amateur photographers and the submission deadline is August 15th 2017. Only one entry (one photo) per person will be accepted.
How to enter: Fill in the online form and upload your photo.
Click on the link to open:
Photo specification
File format: .eps
Resolution: 300 dpi
(if unsure about the photo you wish to enter, please contact us):
The Awards: The winning photography will be displayed on a full-page in Speedgroup Drag Racing Magazine #2 (published during October 2017). Second and third place award winners´ contributions will be presented on one half-page each in the same edition. In addition, all award winners receive products and values selected by Speedgroup.
General conditions: One entry and photo per person allowed. You must have obtained the right to use the photo you submit, if the photographer is not yourself. Only photos by amateurs are accepted and without copyright marks on. The Speedgroup Drag Racing Magazine advisory board decides the winners and reserves the right to do solely based on personal opinions. Please note, photos that does not meet the quality specified may be withdrawn from consideration. The same is applicable if, for any reason, we find a motive or motivation inappropriate or appalling.
By entering the competition, you grant Speedgroup the right to publish your entered photo, name  and motivation in Speedgroup magazine #2 without cost, should you be an award winner. Speedgroup reserve the right, subject to space, to feature photos from entrants not selected for top 3 rankings in edition #2 of Speedgroup Magazine, including name and motivation. Award winners will be notified before the print of the magazine.
We welcome your entry!
---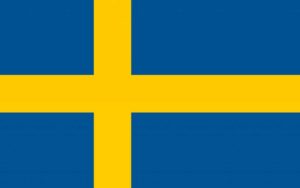 Var med i vår fototävling!
Utannonserad i Speedgroup Drag Racing Magazine #1 
Fånga din passion för dragracing på bild och dela den med Speedgroup Drag Racing Magazines läsare!
Dessutom kan du vinna fina priser. Vi vill se bilder som illustrerar vad dragracing betyder för dig. Oavsett om ditt motiv innehåller fart, känslor, teknik eller helt enkelt visar upp den sociala sidan av sporten ser vi fram emot ditt tävlingsbidrag. Tävlingen är öppen för amatörfotografer och sista dag att skicka in bidrag är 15 augusti 2017. Endast ett tävlingsbidrag (en bild) per person accepteras.
Så här tävlar du:
Fyll i formuläret som även har en funktion för att ladda upp bilden
OBS! Text på engelska i formuläret, klicka på länken för att öppna:
*** ÖPPNA ANMÄLNINGSFORMULÄR***
Priser:  Vinnande bild publiceras på en helsida i Speedgroup Magazine #2 som utkommer i oktober 2017. Andra- och tredjeplatstagarnas bidrag belönas med varsin halvsida i samma nummer. Samtliga pristagarna får dessutom produkter och värden utvalda av Speedgroup.
Foto specifikation:
Filformat: .eps
Upplösning: 300 dpi
(om du är osäker på om fotokvaliteten håller, kontakta oss gärna).
Allmänna villkor:  Endast ett tävlingsbidrag och foto per person tillåts. Bilden ska vara tagen av en amatörfotograf och får inte ha någon synlig copyrightmärkning. Val av pristagare görs av redaktionsrådet för Speedgroup Drag Racing Magazine. Foton som inte håller kvalitet enligt specifikationen kan komma att väljas bort från bedömning (kontakta oss gärna om du är osäker). Vi förbehåller oss också rätten att inte acceptera motiv som vi bedömer kan upplevas som stötande.
Genom att anmäla ditt bidrag accepterar du att insänd bild samt ditt namn och motivering publiceras utan kostnad för Speedgroup, i Speedgroup Drag Racing Magazine #2 om bidraget väljs som pristagare. Vi förbehåller oss rätten att, i mån av utrymme, publicera insända bidrag som inte placerar sig topp tre i samma utgåva inklusive namn och motivering. Pristagarna meddelas innan tryck av magasinet.
Välkommen med ditt bidrag!