SFI CEO Jennifer Faye announce that a reschedule of the European SFI Tour 2020 is up. Due to the ongoing expansion of the COVID-19/coronavirus outbreak throughout the world, the SFI Inspections Tour schedule has been modified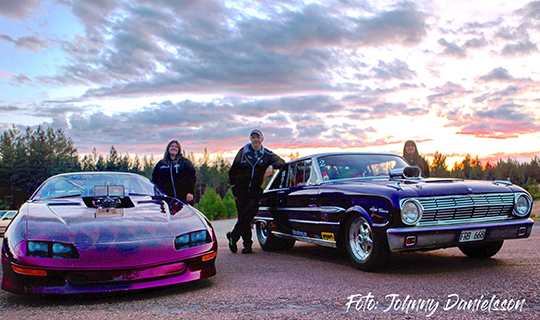 Angelica Larsson getting closer to her goal Drag racing is about going as quick and fast as possible over a measured distance. And of course, to get to the finish line first. That is always Angelica Larsson's goal and before she's satisfied with her accomplishments in the sport, she will drive a Pro Modified car. A dream going back to when she was but 12 years old.
We at Speedgroup were very sorry to hear of the death of former Top Methanol racer and multiple European champion Peter Schöfer.
'He was a motor athlete with body and soul. The 'Pat', as his friends and everyone called him, has achieved a lot in his far too short life. He was a multiple European champion in motorcycle and drag racing. He won many tough fights on the racetrack, but unfortunately he lost his last fight, an unfair fight against cancer. We all hope that where he is now, he will find beautiful racetracks and fair opponents. We will never forget you and honour what you have built.
In eternal beloved memory
Moni, Luna, Sinah, Nicolai
Rudi, Wolfgang, Christina
Rebecca, Leoni, Thomas
Alexander'
Our deepest condolences go out to Peter's family and friends,
The board and everybody involved in Speedgroup
Rest in Peace Peter, it was an honour to have known you, to see you and your team race all over Europe and take so many pictures of you during your great career,
Remco