Less than two weeks after the season kick off in England, the FIA European Drag Racing Championship was back on track at the state-of-the-art Tierp Arena for round two, the Tierp Internationals. And once again the Tierp race had everything that makes drag racing so interesting; large numbers of entrants in all classes, record bump spots, exciting races, great elapsed times, holeshot wins and surprise winners. All qualifying and eliminations results were published on the Dragracingeurope.eu website during the event, and all details can always be reviewed in the excellent live coverage on Eurodragster.com. In this article we look back at some highlights and other interesting things that happened during the Tierp Internationals at Tierp Arena. Continue reading →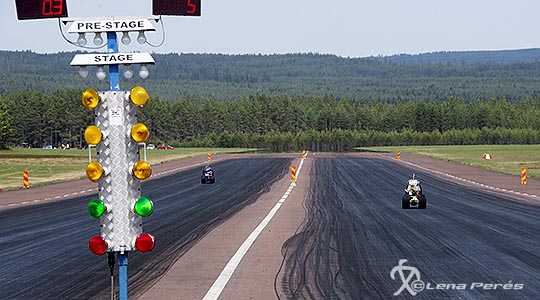 Midsummer Festival at Tallhed Raceway is next up in the schedule and we really hope you have registered for the event. If you're a racer it's the best way to celebrate the longest days of the year at this track.
Estonian Drag Racing Association invites all race car drivers and bike riders for a nice racing weekend at the lovely summer vacation resort of Haapsalu.