Anita Mäkelä from Finland raced to victory by defeating Birgitte Bremnes from Norway in the first-ever all-female Top Fuel final in the history of the FIA European Drag Racing Championship. Mäkelä was the only driver to record 3.9-second runs in the semi-final and final at the Tierp Internationals. Reigning champion Micke Gullqvist was the winner in Pro Modified while Magnus Petersson defeated Bengt Ljungdahl in the Pro Stock final. Chris Polidano from Malta and Johnny Oksa from Finland were winners in Top Methanol Dragster and Top Methanol Funny Car in the second round of the FIA European Drag Racing Championship at Tierp Arena, Sweden.  Continue reading →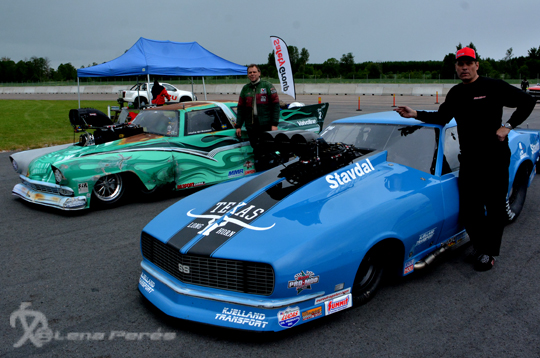 A wet weekend ended in a sunny Sunday finals in the FIA classes. Unfortunately the rain came back just in time to stop the finals for almost all EDRS classes.
After a rainy weekend the sun is showing its face on elimination day. Saturday was counseled due to the rain.