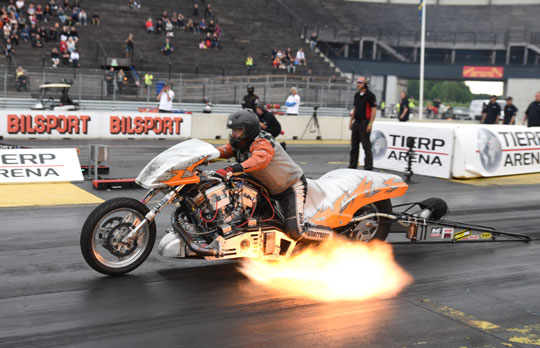 Samu Kemppainen (Super Twin Motorcycle), Kalle Lyrén (Pro Stock Motorcycle) and Rikard Gustafsson (Top Fuel Motorcycle) impressed with dominant wins in their respective categories at the EDRS Pro Nordic Motorcycle Championship season opening Tierp Internationals. All three riders raced to victory from the number one qualifying position at the state-of-the art Tierp Arena facility. In Super Street Bike, Henri Kolehmainen was the surprising winner when favourite and number one qualifier Richard Stubbins' motor failed to start. In Super Comp Bike and Super Gas Bike the finals couldn't be contested as the rain that hampered the Tierp Internationals almost all weekend, came back ten minutes too early.  Continue reading →
It´s time to make that visit to Estonia and Haapsalu racetrack. EDRS have included Estonia in to the calendar this year. 2-3 of July is the first EDRS event ever in Estonia.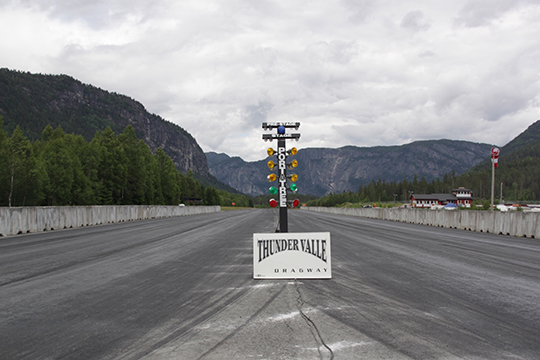 As last time there will be a well prepared track and the Jæren Dragraceklubb will host the second EDRS events in 2016. The week before the event the track team will be on site preparing the track.