Jr Dragster winner William Svensson RU Pontus Södergren
Hagfors Open has closed the gate for this time and the event was a good event as expected. And it went as smooth as always at the  1/8-mile track that have a breakout at 4.50.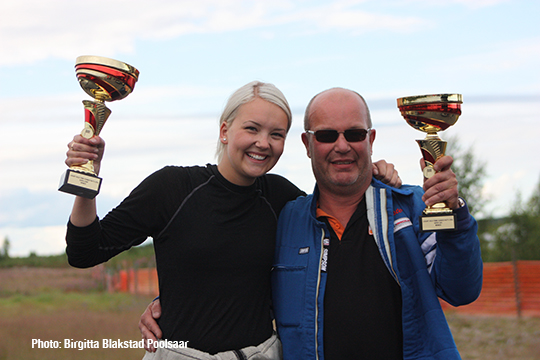 Maja Udtian  and Per-Erik Lindgren was two of the winner of the Goldtown Summer Nats last weekend. Per-Erik won over last years champion Jens Eklund. And Per-Erik was very satisfied with the weekend.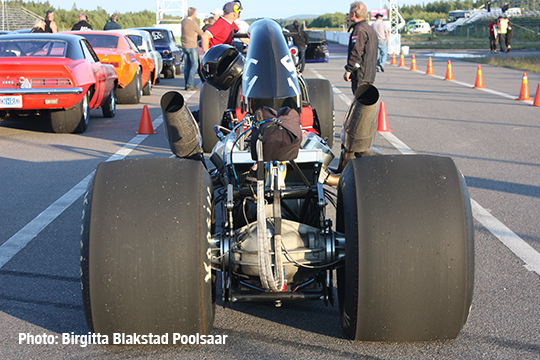 Midnight sun race is over and it was a late night race, as the last final was run at 9 pm on Sunday and the price giving ceremony was held at 10 pm.