Monthly Archives:
December 2018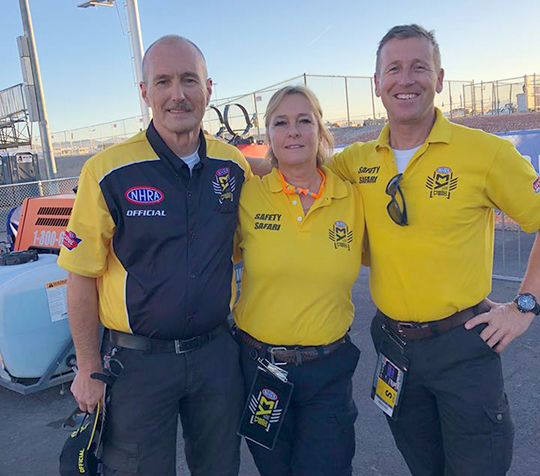 Harry Granlund, Annette Heleander and Göran Ekendahl at The Strip in Las Vegas, working with the Safety Safari, the NHRA counterpart to the Safety Group and our track staff throughout Europe.
Last October, a group of Swedes attended a couple of NHRA races. The Las Vegas Toyota Nationals was first out on the tour and they spent four full days together with the NHRA Safety Safari. It is the American equivalent of our Safety Group as well as the staff handling track preparation around Europe. Next up on the tour was the Auto Club NHRA Finals at the Auto Club Raceway in Pomona.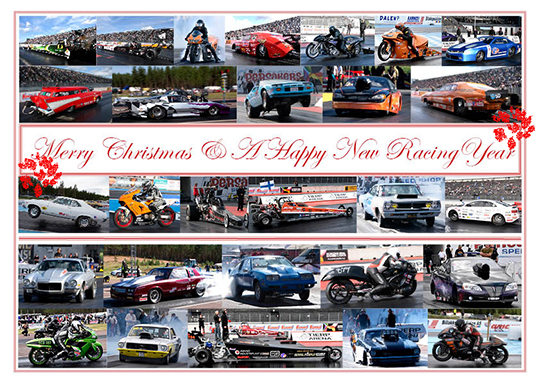 It´s been a hot and fast 2018 season which now have come to the end. Now it´s time to sait back and enjoy the memories, think of what updates there is to do before next season and take time to hang out with friends and relatives, celebrate Christmas and New Year eve in good al matters.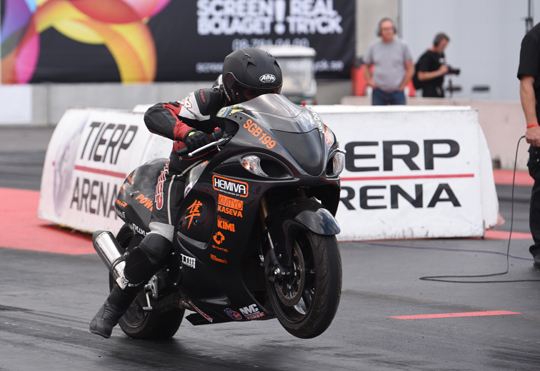 It seems like the Super Gas Bike category of the EDRS Pro Nordic Motorcycle Championship is Finnish territory. With Jami Oksanen, the 9.5-second index class had its third consecutive champion from Finland. The 19-year-old rider won two out of four races and finished the season with a runner-up spot at Tierp Arena, to claim the title with an 18-point gap over Ellen Ødegaard from Norway. Continue reading →