Monthly Archives:
July 2018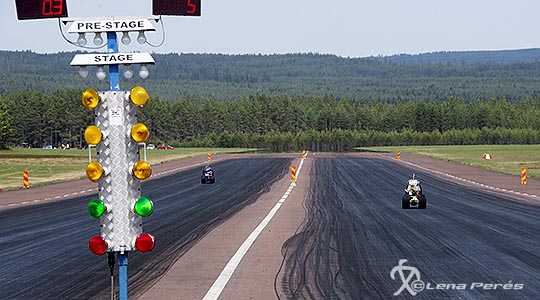 Next up is Autumn Open 2018, the third event of the season at Tallhed Dragway in Orsa and the 16th in the Summit Racing EDRS Series.
Alice Hauge and Janne Klungland will represent Gardermoen Raceway in the grand finale of the Summit Racing Pro ET/Super Pro ET Super Series at the Summit Racing Equipment Internationals at Tierp Arena, August 23-26. The two Norwegian racers claimed their spot in the final at last weekend's Drag Challenge at Gardermoen Raceway. Continue reading →

A tuff schedule, some showers made it hard to fit in all cars at Mantorp Park last weekend. But a Top Doorslammer winner was crowned and a Pro ET Super Series driver is clear for the Finals at Tierp Arena in a few weeks.