Monthly Archives:
April 2018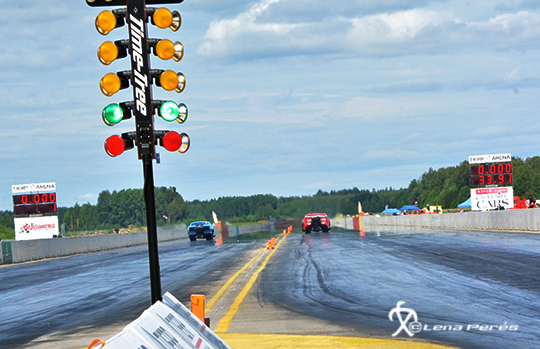 OK everybody, race season is coming up very quickly! Even though the snow still hasn't disappeared in all parts of Scandinavia, registration to the first races is now open.

VP Racing Fuels and Speedgroup are proud to announce that they have closed a deal that makes VP Racing Fuels the official racing fuel partner for Speedgroup for the next three years. This deal means a major expansion of the cooperation that started when VP Racing Fuels joined the Speedgroup contingency program in early 2017. "When we met last year we discussed about how we could do something to try and raise the awareness of the VP brand. Becoming the official fuel of Speedgroup is a great opportunity for everyone involved," said Marc Wesler, VP Racing Fuels' International Sales Manager. Continue reading →
More good news for the Pro Modified class. Lars Järpler is a former crew member who will be racing his own car in 2018. Lars has been part of Pro Mod racing for a long time, the last couple of seasons in Roger Johansson and Rolf Simonssons teams. In addition, he has been racing in other classes in his earlier career. Now it's time to go racing with his own Pro Mod car and team in the 2018 Summit Racing EDRS Series.