Monthly Archives:
August 2017
The 24th Mosten Raceday in Denmark is coming up next and this is a very special event. Good racing at the one-strip race track, good music, great camping area and a lot to take part of at Mosten MC club area. 
A loaded weekend with top speed records, personal bests, a track that could´nt been better, a perfect air for racing and just a few drops of rain, the Dico Nationals has come to an end.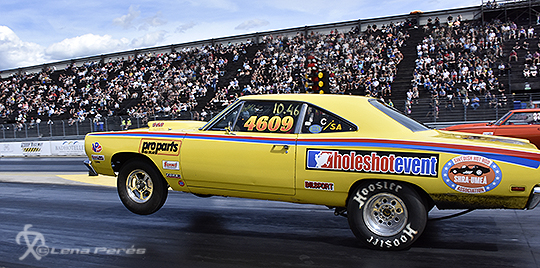 Time for a tripp to Tierp Arena again! Don't miss out this big racing feast!
Tierp Arena and Dico Internationals is next up in Summit racing EDRS Series. One of the biggest events of the European dragracing season and full fields in almost all classes, FIA, EDRS Pro as in Summit Racing EDRS Series. Right now, the track crew is working their butts off to get the track in best possible shape and the pit crew is getting the pit area ready to welcome all the racers. The heat is building up!