Monthly Archives:
February 2017
Swedish registration at www.meracing.com. Klick the SFI button in the above list and fill in the form. Please read the invitation carefully and follow the instructions. See you all there for a good chat and get-together day.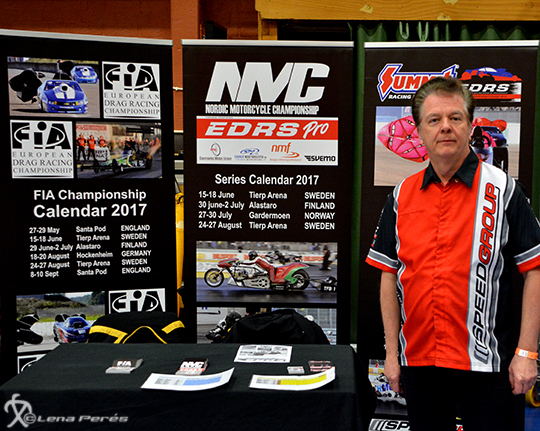 Carl-Erik Kihlman and Lena Perés was on site to promote our series, and to show our new logo for Summit Racing EDRS Series. 
A new drag racing season is on the rise, and although we are in the beginning of the year, we have already started with some news and events.
Speedgroup is pleased to announce that Summit Racing Equipment, the world's largest mail order automotive performance equipment company, becomes the title sponsor for the EDRS European Drag Racing Series, which is operated by Speedgroup since 2012. The series will operate as Summit Racing EDRS Series effective from 2017. Continue reading →